Together we can make their dreams come true!
The children are very hopeful about their lives!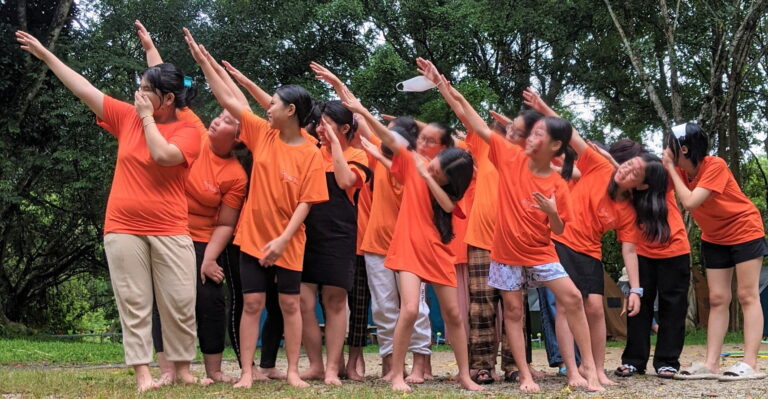 The beneficiaries are girls aged 6 to 20, whose families are surviving from the sex trade. Their life is precarious and unstable. They face daily poverty, drugs, disease, HIV, violence and family debt bondage. They are at high risk of being forced into sexual exploitation. This project protects them through regular monitoring by social workers and we support schooling, health, prevention education, life skills, entertainment activities, etc., for them and their families. We help them regain psychological stability and hope for a better future.
Protection and education. Schooling in public schools until the baccalaureate. Helping the family to become better. Helping the mother to leave prostitution.
Bring joy and hope to the children and make them social activists in their communities.
The program covers all school fees, health insurance, extracurricular training, vocational and leisure activities, psychological support for the family and regular follow-up by social workers.
The project costs 40.000€ per year.
It lasts the whole year and is renewed the following years. The girls leave the project when they have a job, but the majority like to continue to participate to support the younger ones.
The children are protected and the project is effective in helping them overcome their daily hardships, stabilize them and regain their self-esteem and confidence. All the girls follow their studies normally and finish their baccalaureate.
From 2015 to 2022, we have welcomed 44 girls. The older ones are either in college, apprenticeship, or have entered the workforce with a good steady job.
44 Children protected. (6 new ones aged from 6 to 11 enter the project in August 2022).
8 girls in high school.
16 former beneficiaries are stabilized with a job.
2 beneficiaries left the group when their families no longer needed our help.
The media and the public love our program! Press articles and TV shows are regularly broadcasted.